Everybody wants their teeth to be white and flawless at all times. We also want our smiles to be unsullied. Some use braces to align their teeth, while others use teeth whitening techniques to keep them sparkling. However, to do so, we will need to go to a dentist, and when in a city like Dubai, there is no shortage of orthodontists and Dubai Dental clinic.
This enormous number of choices makes it very difficult to find an ideal dentist for ourselves. Dubai has much orthodontics, out of which most of them are foreigners who are equipped with all the advanced tools backed with years of expertise using those tools. Thus, let us narrow down our choices by looking at some of Dubai's best affordable dental clinics.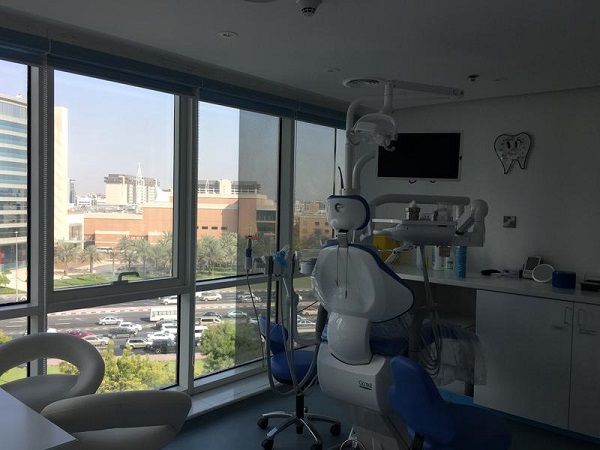 List Of Affordable Clinics In Dubai
GYA Dental Clinic: This is one of the most renowned dental clinics in Dubai that is primarily known for advanced and focussed dental care and smile couture. The experts at this clinic are equipped with the appropriate skills and types of equipment to provide patients with world-class dental care.
 GYA Dental Center is committed to providing the highest quality care, with state of art technology and equipment. Their team of skilled professionals understand how important it can be for people to not only maintain good dental health but also live an active lifestyle!
Pearl Dental Clinic Dubai: If we need a dental clinic with a friendly environment where we are well taken care of, Pearl Dental Clinic Dubai is where we need to go. The dental treatment offered at this clinic is done under the supervision of highly trained experts with years of experience in dentistry.
They can they care of all our dental requirements, including dentures, Invisalign, dental implants, root canal treatment, braces both metallic and ceramic, veneers, and even teeth whitening. Further, the clinic is well-equipped with all the latest tools and equipment required for ensuring highly modernized and advanced dental treatment.
Hollywood Smile Dental Clinic: When trying out a new dentist, it can be challenging for an individual to get comfortable with their dentists. However, this will not be an issue if we get our dental treatment from Hollywood Smile Dental Clinic Satwa Dubai. The dentists at this clinic are known for their expertise in dentistry because these experts know how to handle every type of patient, be it a baby or an elderly. On top of that, the dental treatments offered by this clinic are highly affordable, meaning that we do not have to be worried about burning a hole in our pockets for a simple teeth whitening treatment.
Joy Dental Clinic: This is one of Dubai's most prominent dental clinics and even the entire Emirates. Dr. Joy Dental Clinic has five different branches spread across the country, and each of these branches is equipped with highly expert orthodontists.
Further, the overall environment is very welcoming, and the dentists out there ensure that their patients are well taken of. They also leverage numerous advanced tools and cutting-edge technologies available in the industry. This is also an all-inclusive dental clinic that offers a wide range of services, starting from something as complex as cosmetic dentistry to something as simple as braces.
Versailles Dental Clinic: Someone with a taste of France will undoubtedly admire the dental treatment made available at this dental clinic. This is of the leading French dental clinic in Dubai, and they are highly specialized in providing advanced dentistry treatments.
Versailles Dental Clinic has been in the dentistry industry for over twenty-five years. The experts out there are far more experienced, with some having thirty-five to forty years of experience. The wide range of dental treatments available at this clinic can take care of all the comprehensive dental requirements of all the family members.
NOA Dental Clinic: Looking to enhance the appeal of your smile? Or looking to get some highly personalized dental care for yourself? Then NOA Dental Clinic is where we need to go. This is one of the finest and affordable dental clinics in Dubai.
The senior dentist at this clinic is equipped with extensive experience in treating many dental patients with many different procedures. Some include Invisalign, metallic and ceramic braces, teeth restoration, root canal treatment, and much more. Therefore, if we need a top-notch dental treatment, then this is where we should go.
Final Thoughts
Dental treatments and oral health are severe, as failing to take good care of our teeth can result in many different things, including antagonizing pain. Therefore, we must carry out extensive research and evaluate our options before choosing any dental clinic. So, here are some of the finest dental clinics that one can access in Dubai to help one find their ideal dentist and ensure good oral health.