Nurses have been in increasing demand for the last few years because of their active role as front-line workers, especially in light of the recent spread of the COVID-19. This pandemic left all the countries struggling to maintain their healthcare infrastructure while also attacking the country's livelihood.
Nurses have expertise in dealing with various patients, assisting in emergencies, providing preventative measures for diseases, promoting healthcare, and generally just being a backbone of any healthcare facility. This makes them extremely significant team members to have around in healthcare facilities.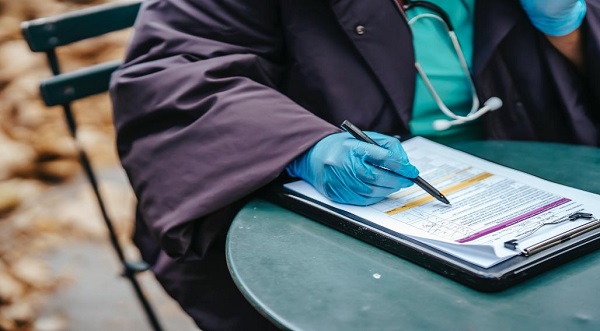 On account of these qualities and much more, experienced and professional nurses are more and more in demand in the primary healthcare facilities around the world. To become an experienced nurse, it's important to get a nursing license, which a registered nurse (RN) can get. Next, the candidate has to familiarize themselves with the nurse practitioner contract.
But, before jumping into the intricacies of job hunting for nurses, let's look at some stats and reports regarding the global demand for nurses and its future outlook.
In 2020, WHO released a State of the World's Nursing 2020 report, stating that 59% of all healthcare professionals are nurses. The global workforce of nurses is around 28 million, of which 19.3 million are professional nurses. According to the survey of Nursing Regulation conducted by the National Council of State Boards of Nursing (NCSBN) and the National Forum of State Nursing Workforce Centers in 2020, the number of Registered Nurses has reached over 4.2 million. Additionally, according to the U.S. Bureau of Labor Statistics, there are over 3 million open nursing jobs in the United States, with more growth of 7% expected between 2019 and 2029.
These statistics show how the demand for nurses has increased in the past few years and will continue to grow.
Tips When Applying for A Nursing Job
Once you have achieved the Registered Nurse's license, the next step is choosing the job that suits you best. Feelings of being overwhelmed and cautious are common as the healthcare field is extremely vast and diverse while constantly evolving. So, all this can intimidate the newcomers who are about to start their careers in the nursing field.
All of this and more can be overcome if you narrow your perspective on certain aspects of job hunting in this field. Therefore, we have discussed some essential pointers to keep in mind when looking for a nursing job.
1. Decide Career Path
One of the essential steps when applying for a job is to have a reasonably good understanding of what aspect of the field is the best for you and what position is the one where you will thrive the most. You could be interested in working as a travel nurse or have a soft spot for older adults and might want to work in an old-age hospital facility. The choice depends upon what you are most interested in. So, choose wisely.
2. Broaden Your Search
There are many ways to let your application soar from one hand to another. Filling out applications on the employer's website of your desired hospital or clinic or posting on the job board's websites. You could also browse local hospital websites or any other private sector. Broaden your search because this allows you to find many new opportunities.
3. Polish Your Résumé
Keeping your résumé ready beforehand helps save time filling out job applications online or otherwise. Including important key points is a crucial part of preparing your résumé. It must include your working history, education, nursing credentials, and skills relevant to the position you are applying for and make you stand out in front of the hiring committee.
4. Build a Network
When looking for a job, turning your attention to the networks you have built throughout your education is an extremely effective way to find job vacancies that are best suited for what you excel in. Establishing these networks or connections is a very productive way of gaining insights into your field, and it is also useful in your career advancement. So, keep in contact with any person of authority you have previously associated with or any person who has intensive knowledge about your chosen career path, for example, teachers, mentors, or other nurses, and ask them to let you know about any available job opportunities if they arise.
5. Volunteer
Volunteering work is one aspect of education that can provide the students with the exposure that allows them to deal with the various situations in their field. This type of work has a high chance of attracting the employer's interest because they are looking for candidates who have a deeper understanding of the demands of the jobs they are applying for.
6. Future Goals
Remembering your goals and knowing what you want in your future regarding your job is also a good way of filtering the job opportunities. Try to understand how the position will move forward in the future and what things can make it better and more engaging. Find a job closer to your dream position to use better the things you learned specifically for that job.
Conclusion
The field of nursing is evolving and has been earnestly looking for dedicated and professional people to work for it. Still, it is limitless, and people looking to find a job in it are often overwhelmed and intimidated by all the choices spread out in front of them. Choosing a career path that will define the rest of one's future is difficult and full of uncertainties, but following the proper guidelines and accepting help when necessary opens up many new opportunities and beginnings for them.