Do you clench your jaws and grind your teeth at night? If you're like most people, you have no idea if you do or not! However, according to the American Academy of Oral Medicine, if you grind your teeth during the day – then you probably do it in your sleep as well. 
Teeth grinding damages your teeth and causes jaw pain, which eventually leads to headaches. These negative effects on your oral health make it necessary for you to find a custom teeth grinding guard perfect for your unique structure.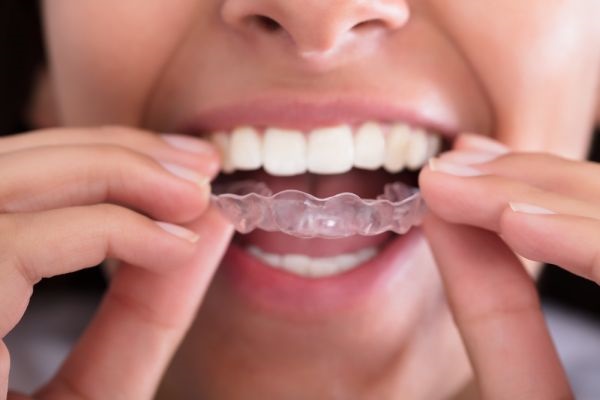 How do you find the right teeth grinding guard for you? 
You'll find the answers in this article, and once you know what works best for your needs, visit this site to browse custom-crafted guards. 
Determine The Thickness of the Teeth Grinding Guard
Teeth grinding guards come in several styles to help meet the different needs of each individual who suffers from bruxism (teeth grinding). 
If you're someone who lightly grinds their teeth, you probably need a softer and thinner guard. However, if you have severe bruxism, your guard will need to be thicker and more durable. Regardless of how you grind your teeth, it's vital that your teeth grinding guard is comfortable and does its job effectively to keep your teeth safe and healthy. 
When choosing the best guard for you, you need to know what thickness and materials best match your level of grinding. There are seven custom-crafted dental guards that can be made just right for you.
Thin Soft –

This is best for very light grinding with only a 2mm thickness and a very high comfort level.

Standard Soft

– This is for light to moderate teeth grinding with slightly more thickness at 3mm.

Tuff Brux Thick Soft-

This is for moderate teeth grinding levels with a thickness of 4mm. The comfort level is also moderate. 

Extra Durable Medium Firmness-

Moderate to heavy grinders should invest in this option. It is 3 mm thick and offers a high comfort level.

Ultra-Thin Hard –

Also, for moderate to hard grinding, however the thickness is 1mm and the material is stiff and hard with very little

flexibility. 
Standard Hard –

Heavy grinders who need stiff and hard material at a 2mm or 3mm thickness should look into this style.

Flexible Hard

– Also, for heavy grinders, this style is made of hard material and offers moderate to high comfort levels at 2mm thick. 
Conclusion
When it comes to teeth grinding guards, there is no "one size fits all" solution. Your teeth and mouth structure are unique to you, as is the habit of teeth grinding. That's why there are several options available based on the severity of grinding, your comfort level of thickness, and your personal preferences.
When you purchase the right teeth grinding guard for you, don't be surprised if it feels weird. This is normal, and it takes time to adjust to the new guard. IT's best to wear it consistently at night for four to six weeks to see if symptoms get better.  
While everyone's situation of teeth grinding is different, one thing remains constant – a custom teeth grinding guard works if you wear it!